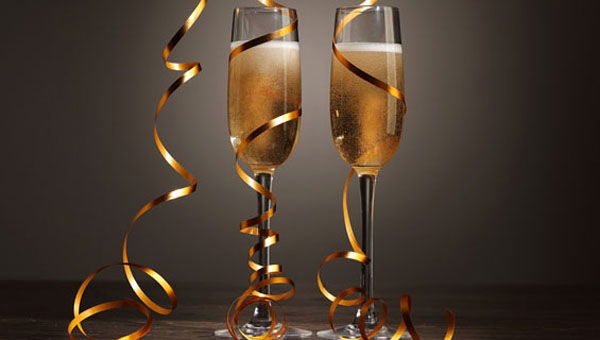 SO, Christmas Day didn't exactly turn out as planned, with Crispin turning down my request for a truly romantic festive togetherness.
Turns out his mother and father were over for the holidays and so he spent it with them.
Having not struck me as coming from a particularly close family, wanting to spend Christmas with his parents did come as a bit of a shock.
But wishing to enjoy their company was actually a really sweet thought, even though I just wanted him for myself!
Selfish, but that's truly how I feel.
I had earlier visions…in fact in truth lusting fantasies… of us enjoying a champagne breakfast in bed, opening presents together, struggling to cook a decent turkey lunch as we fumbled around the kitchen – tipsy of course after our morning tipple – watching Christmas films, kissing underneath mistletoe and falling asleep on the sofa in each other's arms.
My Christmas fantasy was however, sadly all too premature.
So how was Christmas Day for me?
Well I spent the entire day in my pyjamas, watching the Queen's speech and later the Downton Abbey special. Just me and Stella, my adored pooch.
But the day was not without a highlight, consuming the bottle of Cristal I had bought for our boozy breakfast, which I consumed alone as I devoured walnut whips.
My thoughts have now turned to asking Crispin to spend New Year's Eve together, but what if he thinks I am getting too keen…especially after being pushed aside for his parents once.
I actually found myself…sitting there on Christmas night…. wondering if  perhaps 'spending the day with my  family' was even all a ruse.
Is there really an Us, or am I seeing Ana and Crispin as more than we really are?
I need to take it one step at a time, and not  push it even though things were so dreamy, especially after our romantic previous weekend two-some in the snowy Sierra Nevada.
I don´t normally rush into things, but these last few weeks have been romantically perfect.
Like between Carrie Bradshaw and Mr Big in Sex and the City. Except without all the moving away and affairs.
Anyway, I really just need to be brave and ask him to share New Year's Eve with me. To see in 2013, one of the biggest nights of the year.
Let's just hope he says yes…and we can even make our New Year resolutions together!
How wonderfully romantic…