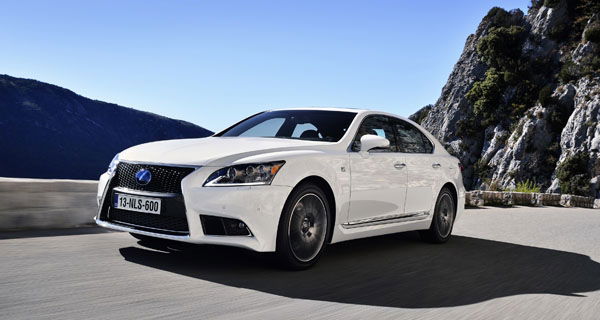 LEXUS is currently launching a new version of its flagship LS in Europe.  With over 730,000 units sold during its 23 year, four generation history (the majority of which are still on the road), the LS has grown and evolved with the times.
The new LS delivers numerous improvements including design, packaging and driving dynamics enhancements.  Base price will be €50,500.  
Brake pedal feel and operation have been improved to offer better brake response and effectiveness.  And a new Drive Mode Select system features up to five switchable driving modes to optimise the driver's preferred combination of economy, comfort, performance and handling characteristics.
All LS F Sport models offer steering wheel mounted, paddle shift manual override transmission control. Unique to rear-wheel drive LS 460 models, the paddle shift incorporates automatic throttle blipping on downshifts for a highly engaging driving experience.
The electric power steering and the air suspension system incorporating enhanced Adaptive Variable Suspension have been revised to improve steering feel and response.
Lexus' new LS F Sport extends both the equipment specification and performance of both V8 petrol and full hybrid models.  Its more aggressive and bolder design includes a mesh-pattern spindle grille with a black-finish surround, larger cooling openings and simple round fog lamps. It is also equipped with 19'' wheels.
The lowered rear bumper incorporates a chrome-plated bar running along the bottom edge to accentuate the lower centre of gravity.