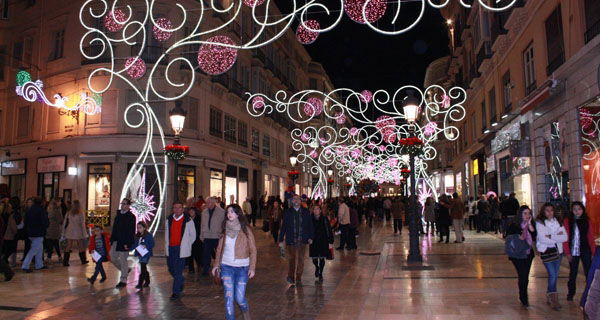 IN the decade that has passed since Calle Larios in Malaga was pedestrianised it has become one of the most expensive streets in Spain.
Rentals now cost an average €145 a square metre, making the popular shopping street the sixth most expensive place to rent a shop in Spain.
A study by Cushman & Wakefield consultants showed it to be the most expensive outside Madrid and Barcelona.
In 2004, two years after becoming a pedestrians-only street, Calle Larios had jumped to eighth position in the ranking after average rentals rose by 19.4 per cent.
Nowadays, renting a property in Calle Larios is more expensive than landmark avenues like Colon (Valencia), Tetuan (Sevilla), Las Ramblas and Diagonal (Barcelona) or Gran Via (Bilbao).