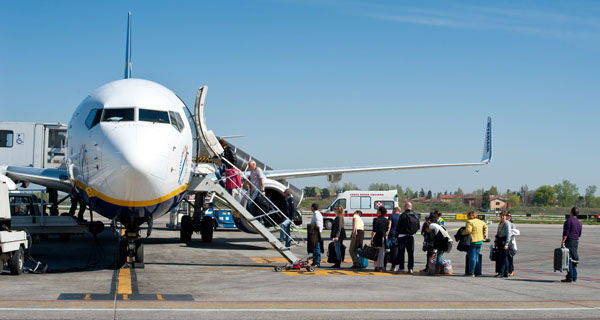 MORE budget airline passengers touch down in the Balearics than any other region of Spain.
Incoming low-cost passenger traffic has risen by 4.2 per cent in the region for the first 11 months of the year compared to the same period last year, reaching a passenger count of 8,020,782.  In total, the figure represents 23.1 per cent of the nation´s low-cost incoming passenger numbers.
Of those, the lion's share has landed at Palma, with a 4.9 per cent increase to 6.3 million. In terms of autonomous regions, Balearics, Cataluña and Canarias lead the nation's rankings for the January to November 2012 period.
Palma was ranked the top budget destination in Spain, followed by Barcelona El Prat and then Malaga. Of the top three all saw an increase in low-cost flights, except Malaga which had a 2.1 per cent decrease.
Nationwide, low-cost airline passenger traffic was 34.7 million for the first 11 months of 2012, representing a 1.6 per cent increase compared to the same period last year. On the other hand, traditional airlines saw a 3 per cent decrease in passenger traffic up until November, to 24.7 million.