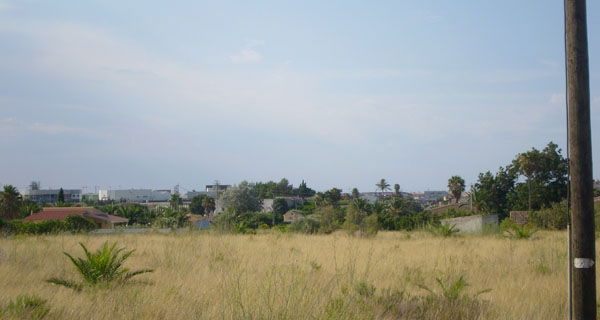 DENIA'S new urban development plan (PGOU) has met the approval of the local construction industry.
"The sector will have a future with this plan," predicted Paco Catala, vice-president of the town's association of builders and allied trades.  The latest PGOU sets aside mega-developments, he said, and instead has opted for individual one-family homes.
"This is good for smaller builders because it will provide us with more work," he added. 
The new plan was previewed by urban development councillor, Pepa Font, who explained that the council had examined four options.  For preference it would choose the most restrictive, limiting expansion to the west of the town as far as the disused Portland Cement factory.
This option fixes a population ceiling of 79,000 instead of the 167,000 proposed in the Interim General Plan, Font said.
Despite the council's earlier opposition to a planned desalinisation plant, this has now been included in the new PGOU.   It is expected to produce an annual 6.8 million cubic metres of water for the town, and will guarantee the supply until 2030.