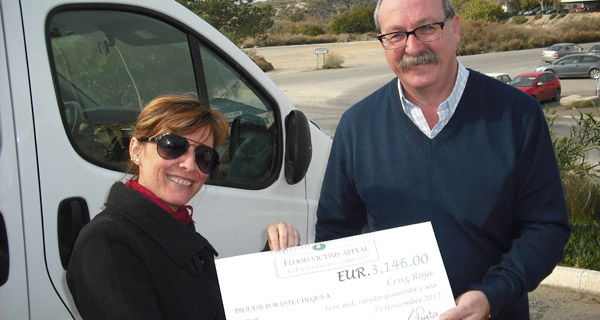 SHEA FOX, proprietor of La Parata restaurant, handed a cheque for €3,146 to Isabel Gallardo Ortega, president of the Cruz Roja in Vera.
The donation – to be used to support victims of the recent floods in Pueblo Laguna, Vera Playa – was raised through a lunchtime and evening event held in October at the restaurant, attended by over one hundred people and supported by a large number of local businesses, residents and musicians.
La Parata community has also collected, and is continuing to collect, a significant amount of furniture, bedding, crockery and useful household items to aid those in need of assistance.