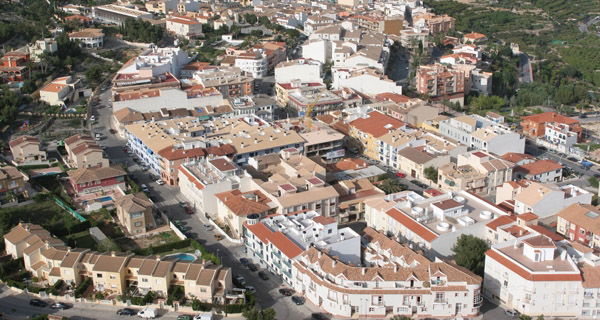 LA NUCIA´S population has more than doubled since 2001.  In just 11 years, it has increased from 9,365 to the present 19.620, with just over 40 per cent of residents foreign, with the British and Dutch the leading expat populations.  A low crime rate and increased and improved services are credited with providing the town with a winning X-Factor among families, with La Nucia´s cosmopolitan residents generally falling into two age groups: couples aged 30 – 35 and over 65s. The local health service, its schools, and care for the elderly are also added attractions, and La Nucia's cultural and sports facilties are valued by all ages.  La Nucia is now the Valencian Community's fastest-growing town and tenth overall in Spanish rankings compiled by the national statistics office.
Officially the population rose from 9,365 in 2001 to 18,593 in 2011 although the latest figures now put La Nucia's population at 19,620. 
With just under 60 per cent of residents Spanish, 63 different nationalities in total are registered in La Nucia, with the majority of foreign residents EU citizens.
These include 2,289 from Britain,1,287 from the Netherlands, with Germans, Norwegians and Belgians also making up large local communities.