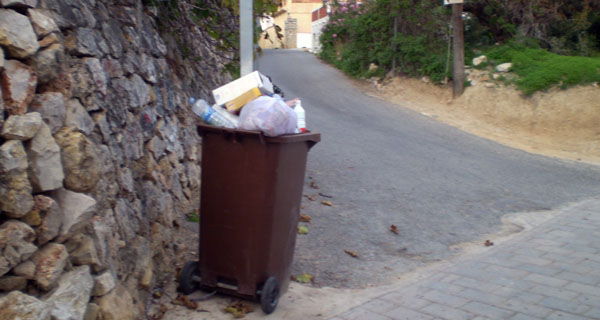 ALTEA ratepayers are paying twice over for rubbish collections.
Despite charging residents, the former council left a €6,300,000 debt with two companies contracted to collect and process the town's rubbish.
"They did pay a single euro of what they owed," announced Pedro Barber, who heads the council's Economy department.
During its four years in charge of the town hall, the PSOE council received €3,600,000 from residents for rubbish collection.  This should have gone to contractors FCC and a further €2,700,000 was due to rubbish treatment firm, VAERSA.
Neither company was paid, Barber said.  "It's very easy not to raise taxes by governing like this, by charging but not paying and hiding bills at the back of a drawer," he added.