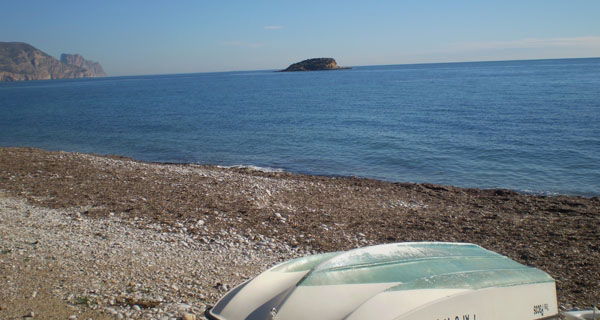 A CALPE skipper was injured when his boat crashed into the Peñon de Ifach.
The trawler,  "Iaio Pacurri", had left Calpe harbour at around 5.30am and was travelling slowly when the accident occurred shortly afterwards.
The crew appeared to have lost control of the boat after experiencing mechanical problems, said Santos Pastor, secretary of the Calpe fishing guild.
The skipper, 48-year-old Antonio Cabrera Perez, struck his face as the  "Iaio Pacurri" ran into the imposing Calpe landmark.  Two other crew members were uninjured although a third, Manuel Ferrer Morris, suffered minor leg injuries.
The boat returned immediately to harbour and the emergency services called.  At the time of writing, Cabrera Perez, remained in the Valencia hospital where he was taken for treatment. 
As he was in considerable pain from a fractured jaw and unable to talk, he was still unable to give further details of the mishap, Pastor explained.
The prow and front section of the "Iaio Pacurri," which is approximately seven years old, were badly damaged.  The trawler was lucky to have hit the Peñon wall and not submerged rocks, sources said.  Had it been otherwise, it would almost certainly have been holed and would have sunk.