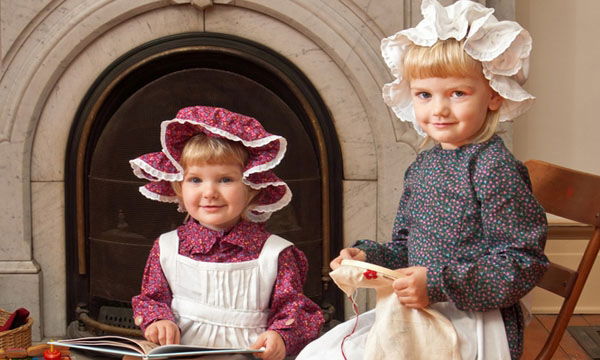 THE trouble with growing up is that there is never one particular moment when one can say "That's it I'm a grown up."
Throughout history the age at which one can be classed as an adult has shifted and ebbed like the tide. Tudor women married and gave birth as young as twelve and the Plantagenet kings were ruling in their early teens.
It was the Victorians who first revealed a sentimental attachment to their children and developed a notion of childhood as sweet and innocent. Children were dressed in fluffy dresses and little sailor suits, unlike the miniature adult wear favoured by their predecessors.
Children who were lucky enough to have been born to the aristocracy or the burgeoning class of wealthy industrialists, were spoiled and coddled (more so due to the high rate of infant mortality).
The Victorians did not extend this coddling to the children of the working classes, who were not only set to work in mills and mines but were treated as adults by the justice system. Hence the awful tales of eight year old boys being deported to Australia for stealing bread, or child prostitutes rotting in Newgate Jail.
In the East End of London little match girls, died of diseases such as Phossy Jaw, which rotted bone and teeth and made eating impossible. Social reformer Annie Besant gathered these girls together to encourage what was one of the first large scale workers strikes since the peasant revolt.
A year later, bolstered by the success of the Bryant and May workers' demands for a safer working environment, the 1889 general strike began. Many of those workers, who risked life and limb so that we now have more rights in the work place than ever before, were in fact just children.
So to the question of growing up, do I feel grown up? No. I have no car; no mortgage, no pension and no husband.
I have a son, but we sort of muck along together doing the best we can. I do have a job and I pay my rent and cook and clean, but I still don't feel like a grown up.
Time passes so quickly that it's hard to adapt to each new role assigned to us as we age. I can see myself, Mrs Brady Old Lady- like shouting at passing cars and I have been known to act like Martha in Who's Afraid of Virginia Woolf.
But try as I might I cannot see myself putting on a pinny, ruffling my son's hair and waving him off to school, while I organise a dinner party for six; unless it's one that includes Tequila slammers and male lap dancers.