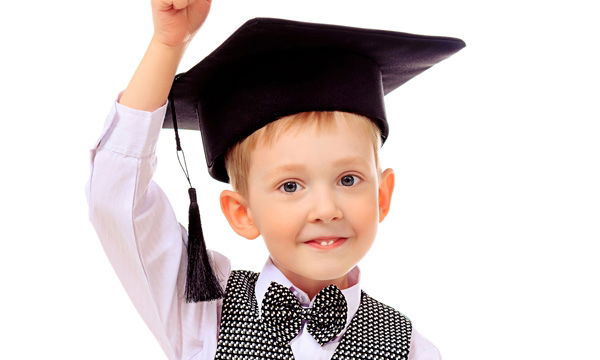 IT is difficult to define what cleverness is; impossible when you add the concept of morality or integrity.
We all know saints and geniuses who had failed in life then were tossed into a pauper's grave at death. On the other hand the most magnificent obelisks in cemeteries cast their shadows on the most corrupt.
I have had the pleasure of mixing with the intellectually gifted and befriended those written off as failures. My mum comforted me by telling me that my failing the 11 plus was down to my inability to understand the language in the very Welsh town of Corwen.
She was being kind. I failed because I wouldn't pay attention; I had no goals.
We lived a rustic existence. Our cottage high up a mountain had no running water, gas or electricity. But it did have wide open spaces and forests; a paradise.
Each school morning I would run down to the valley near to where the town nestles. Once out of sight I would whistle my Welsh collie. Giving two fingers to academia me and my dog would then go off for the day. A favourite haunt was the cattle market in Llangollen; a lift for a wayward schoolboy and his dog could be assumed.
In later life I met those who did pay attention. Meredith earned more diplomas than I had fingers or toes. Alas, he was so hapless he couldn't manage the most ordinary things like lighting a fire.
Another 'bright' swatter, when I suggested he fry a burger, placed it directly on the stove's hot plate. After I put the fire out I showed him what a grill and frying pan was for.
Going through the University of Life and for once paying attention, I gained an impressive position. I had caught up with or overtaken the academics. I never took a brass cent out of the system or took a day off work. Having a responsible job there was no way I could accept my neighbour's invitations to go fishing.
Eddie would shake his head sadly: he had never worked a day in his life. He thought those who did so were idiots. Another 'informal economy' acquaintance once told me he had spent a staggering amount on a retreat in Scotland. "Is it an investment or an indulgence," I asked.
He looked at me blankly and then broke the silence: "What the f*** do you mean; I don't understand those clever words."
Yet he always had wads of banknotes in his pockets at a time I was barely getting by despite my impressive job. Like many other achievers I was the hamster on a wheel. As the time approaches, when there is little sand in the top half of life's egg-timer, I do wonder just who the clever bugger is; me or them.