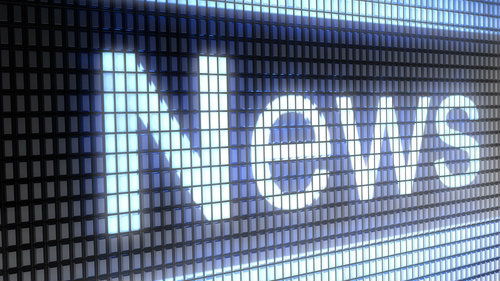 THE draw for the third round of this season's FA Cup has produced some very interesting ties.
There are only four all-Premiership clashes: West Ham against Manchester United, Swansea, who won at the Emirates recently, versus Arsenal, QPR take on WBA at Loftus Road, while the holders Chelsea, who have won four of the last six finals, visit the 1976 winners Southampton.
Elsewhere there will be a repeat of the 1987 final between Tottenham Hotspur and Coventry…2011 winners Manchester City welcome Gianfranco Zola's Watford to the Etihad Stadium… Liverpool, who last lifted the trophy in 2006, take on non-League opposition in Mansfield Town… Everton, who haven't won the silver pot since 1995, will play Cheltenham Town… Newcastle United must travel 350 miles south to play Brighton… Sunderland go to Bolton…Wigan Athletic face AFC Bournemouth.
It's Fulham v Blackpool at Craven Cottage… Aston Villa, who last won the trophy 55 years ago, have drawn Ipswich Town, winners in 1978… Reading have a banana-skin tie at Crawley Town…Stoke  City go to Crystal Palace…and there's an intriguing clash between Peterborough United and Norwich City at London Road.
The rest of the draw reads: Accrington Stanley/Oxford United v Sheffeld United, Aldershot Town v Rotherham/Notts County, Barnsley (winners 100 years ago) v Burnley, Barrow/Macclesfield Town v Cardiff City, Blackburn Rovers v Bristol City, Southend United v Bradford City/Brentford, Charlton Athletic v Huddersfield, Derby County v Tranmere Rovers, Hull City v Leyton Orient, Leeds United v Birmingham City, Leicester City v Burton Albion, Luton Town v Wolves, Middlesbrough v Harrogate Town/Hastings, Millwall v PNE, Nottingham Forest v Oldham and Sheffield Wednesday v MK Dons.
The 32 ties will be played over the weekend of  January6/7
FA CUP FACTS
Manchester United have appeared in most finals (18), in most semi-finals (27) and have won the trophy most times (11)
Arsenal have played in 26 semi-finals, appeared in 17 finals and have lifted the Cup on ten occasions.
Tottenham Hotspur (8 wins), Aston Villa (7), Chelsea (7), Liverpool (7), Blackburn Rovers (6), Newcastle (6), Everton (5), Manchester City (5), The Wanderers (5) and WBA (5) are the next best ten in terms of success.
Of the current 20 Premiership clubs, only four – Norwich City, Reading, Swansea City and Wigan Athletic – have still to reach the final.
The first final took place 140 years ago, in 1872, when The Wanderers beat the Royal Engineers 1-0 with a goal by Morten Betts.
In the 100th final, played at Wembley in 1981, Tottenham and Manchester City drew 1-1 before Spurs went on to win the replay 3-2 with a fabulous Ricky Villa goal.
So far, of the 131 finals played, there have been 14 replays, the last in 1993 when Arsenal beat Sheffield Wednesday.
The first penalty shoot-out to decide the winners came in 2005 when Arsenal edged out Manchester United 5-4 after a 0-0 draw.
Fourteen different venues have staged the Cup final, five in London, including the old and new Wembley.
2,000 spectators witnessed the first-ever final… 'officially' 123,000 attended the first one at Wembley in 1923 when Bolton defeat West Ham 2-0… and 89,012 saw Chelsea beat Liverpool in last year's encounter.
The only time the Cup has gone out of England was when Cardiff beat Arsenal 1-0 in the 1927 final.
Ashley Cole holds the record for most winner's medals – seven – three with Arsenal, four with Chelsea.
Leicester City have appeared in four finals and lost them all.
Bury hold the record for the biggest FA Cup final win, 6-0 v Derby County in 1903.
The Scottish club, Queen's Park, lost in the 1884 and 1885 finals to Blackburn Rovers.
The 1975 all-London final between Fulham and West Ham featured 23 Englishmen and Jimmy Conroy of Ireland.
Birmingham City did not take part in the 1921-22 FA Cup after the club secretary failed to submit the official entry form.
Nottingham Forest has played FA Cup ties in four different countries: England, Scotland, Ireland and Wales.
Villa Park has staged the most FA Cup semi-finals, 53.
Bert Turner scored for both teams in the 1947 final: Charlton (his own club) and Derby County.
The first final televised in colour was Everton v WBA in 1968. And this game Dennis Clarke (WBA) became the first substitute to be used in a final.
Notts County has competed in every FA Cup competition since 1877, a record never to be beaten.
Steve Bloomer, ex-Derby County and Middlesbrough, holds the record for most goals scored in FA Cup football, total 41. Ian Rush netted 39.
Billy Hampson, the oldest player ever to appear in an FA Cup final, was 41 years and 257 days old when he helped Newcastle beat Aston Villa 2-0 in 1924.
The longest-ever Cup-tie took place in 1971; the clash between Alvechurch and Oxford City covered six games and 660 minutes.
The only team to win the FA Cup and gain promotion in the same season is WBA in 1930-31.
Didier Drogba (Chelsea) is the only player to have scored in four FA Cup finals.
The last club from the second tier of English football to win the FA Cup is West Ham in 1980.