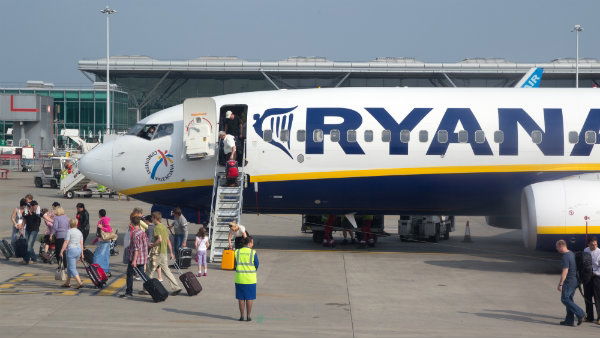 RYANAIR flew 10,000 more passengers to Alicante last month, despite its ongoing squabble with AENA.
Over the past year, Spain's airports authority and the low cost airline failed to see eye-to-eye over the use of telescopic air bridges.  In retaliation, Ryanair eliminated off-season flights to 11 destinations last month.  Despite the cutback the company's passengers using El Altet increased to 119,975 on a total of 788 flights.
This was 1.5 per cent more than in November 2011 and comfortably below the expected 4 per cent dip resulting from cancelled flights between November and April 2013.
The increase arose from eliminating destinations like Paris and Bologna but retaining profitable connections to the UK, Ireland, Germany, Sweden and Norway, El Altet sources claimed.