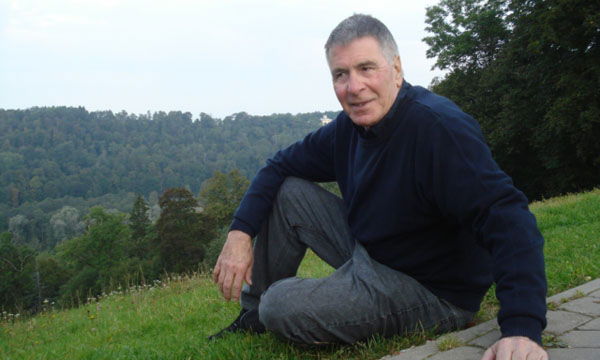 Mike Walsh is a ghost-writer and an author, as well as writing regular columns for Euro Weekly News. 
What writing plans do you have for next year?
To tap into the experiences and talents of the Costas' wonderful characters.
What highlights have you experienced ?
Praise by Eastern European media; polishing up a city mayor's speech, the friendship and support of Marbella University, and my EWN Writer of the Year award.
 How many books have you written and ghosted?
20
  Who would you most like to dine with?
Alive: Vladimir Putin. Passed on; my dad
 Who would you Nomination for Nobel Peace Prize
The Costa communities; the world could learn from their multi-national spirit.
  Do you identify with characters in your books?
I become emotionally involved and have had to walk away to compose myself.
 How would you describe yourself?
A consummate romantic, idealist and a rebel; the oldest angry young man on earth.
Where were you born?
English birth, Irish nationality, Spanish residence, Latvian preference. 
 What are your hobbies?
Poetry and music, though if it isn't classical it isn't music.
 How long have you lived in Spain?
Since 1999.
Vital Statistics:
Name: Mike Walsh
Status: Single
Age:  Born1940s
Originally from: Merseyside, in the UK
Lives: Torrevieja, Costa Blanca
Favourite things about Spain: The vibrant, talented and friendly Costa communities.
Worst : Government ineptness; moral and fiscal corruption.
Favourite person: Michael O´Leary, the Ryanair founder
What do you always have in your fridge? Potatoes; I am Irish.
Favourite food? Fish.
Perfect holiday destination? Latvia.