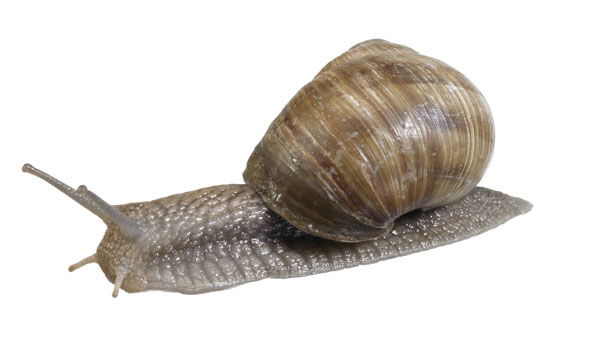 EVER checked out of a hotel, travelled home, and then realized you left something behind in the room?
An international sampling of 500 hotels has uncovered the oddest things left behind this year. While nearly 25 per cent reported finding more and more forgotten iPads, laptops and smartphones, 10 per cent of European hotels claimed an increase in abandoned x-rated items. Like adult toys and performance-enhancing drugs. Phew!
Among the oddest items recovered, though, wasa bag full of live snails in Budapest, a traditional Japanese Yakuza sword in Istanbul and a live snake in Washington.
Still in Washington, $10,000 (€7,670) in cash was discovered concealed in different parts of one hotel room while in New York $20,000 (€15,340) in a suite. How on earth could anyone be that forgetful?
Easy is the answer! One motorist at a four-star hotel in Milan had crossed the frontier and left Italy far behind before figuring out he'd forgotten his pooch. Likewise the couple in New York who checked out following their wedding, only to discover they'd forgotten something, too. The bride's dress.
And what about the cop who left behind in his Las Vegas hotel his badge and gun? And the hotel in Milan where housekeeping staff found a gun; another in New York where they found bullets and yet another in Barcelona where police ID badges were found. Surely enough combined props here for a TV cop series!
Things don't seem to have changed much over the years with respect to guests' forgetfulness, though perhaps with respect to items recovered. A similar questionnaire in 2003 disclosed that Travelodge recovered 80 artificial limbs. And in 2009, an urn containing the ashes of a guest's mother-in-law, a six-foot high model helicopter … and a life-size, cardboard cut-out of comedian Lenny Henry. Never collected.
But really, you have to ask yourself what's the point of such surveys, except to advertise the company conducting the survey and the hotels taking part? It's no secret people are forgetful and, especially while traveling, are always going to leave something behind. It's like saying because Marks & Sparks's sales are down 10 per cent it means people have gone off food.
Or like a committee of turkeys funding a study that advised, after much deliberation, one shouldn't vote for Christmas. Er, Happy Christmas!
Nora Johnson's thrillers 'Soul Stealer' & 'The De Clerambault Code' (www.nora-johnson.com) available from Amazon in paperback/ eBook (€0.89; £0.77) and iBookstore.Profits to Cudeca