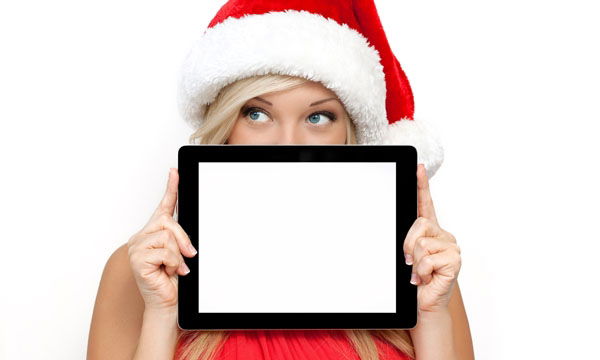 ONCE upon a time, Teletubbies dolls were the most coveted toy for Christmas, people who knew about computers were strange 'geeks' and we did not feel as if a limb had been chopped off if we had to make do without our mobile phone for a day.
Today, an iPad is the most requested 'toy', geeks are Gods and most people will take a phone call even while on the toilet. In a sense, we have already become a world of cyborgs, unable to function without high technology and gadgets.
My computer literacy involves flicking the on/off button to solve any issues and I have only just given up my loyal, yet 'dumb' mobile phone for one that does almost everything, only falling short on the washing up.
The thing is, I am still a tad sceptical about this technology lark. Maybe it's because there weren't many computers in my school, I watched Terminator too many times, or that, at times, blind faith in computers has resulted in total disaster.
My PC and WIFI printer are only on sporadic speaking terms (the computers aren't talking to each other, my more tech-proficient husband patiently explains), the state of the art music system sparks into life when it feels like it, which is not often. Oh, and the robotic floor cleaner died after the first round of my living room. Maybe it was the wrong kind of dirt or too much of it?
In my books, computers are only as reliable as the people who programme and operate them. With an erroneous press of a key that new computer-driven car may merrily launch itself off a cliff with you inside.
And wasn't it these inexplicable computer programmes that allowed the city's rogue traders to hide their shenanigans so long as to (nearly) break the bank? "The computer says no," as David Walliams so eloquently put it in Little Britain.
Like a modern-day version of Hans Christian Andersen's fairytale, The Emperor's New Clothes, no one dares to disagree with a computer for fear of looking stupid, even when common sense suggests otherwise. As one friend recently pointed out; 'common sense these days is so rare it should be classified as a super power'.
Super geeks have also voiced their fears about the prospects of high technology. Leading computer scientist Bill Joy has warned of a near future where intelligent robots will replace humanity, a concern echoed by physicist and cosmologist Stephen Hawking.
Even today, it is not without risk. While you may think yourself environmentally green, if you use a computer you contribute to a considerable impact on global warming through servers and data storage for the 1 billion-plus computers on our planet.
While I might not be quite ready to pop an Abacus and a messenger pigeon in my handbag instead of my new mobile phone, I shall resist demands for iPads and Nintendos in favour of more traditional toys.
Tinky Winky and Dipsy have probably served their purpose in our household, but I reckon some traditional board games and maybe the odd Monster High doll might do the trick. Let's see if Santa agrees, assuming he can actually make his way through the clouds so densely stored with computer data.
Wishing you all a very merry and low tech Christmas!