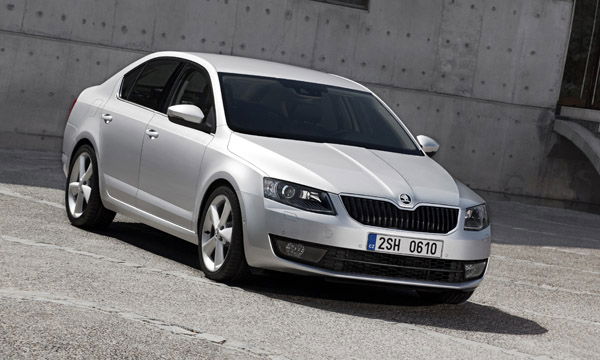 THE new Octavia is Skoda's bid for the compact segment. The Octavia's third generation confirms the car's position in it´s vehicle category, based on its characteristic features: space offering, new design, high functionality, safety and comfort systems and low fuel consumption.
The brand also provides a wide range of 'Simply Clever' solutions and their typical price-value ratio, starting from €19,700.
Compared to its predecessor, the Octavia has grown significantly in length and width. The new model is 90 mm longer and 45 mm wider than the second-generation Octavia. At the same time, the wheelbase has grown by 108 mm, mainly benefiting the interior and space on the rear seats. Also remarkable is the boot volume at 590 litres.
Skoda engineers developed a host of safety systems for the new Octavia including Front Assistant/emergency braking function (available on May 2013), Lane Assistant (which keeps the Octavia on track), multi-collision-braking/automatic brake actuation in an accident, etc.
In the area of passive safety, up to nine airbags interacting with three-point safety belts, shield occupants from injury. Knee airbags – standard in EU countries – and rear side airbags are available for the first time in a Skoda Octavia.
The GreenLine version of the new Octavia (1.6 TDI/81 kW) achieves CO2 emissions of 89 g/km and consumes 3.4 litres of diesel per 100 km. Except for the entry-level petrol and diesel option, all engines now are available in a Green-tech version with a start-stop system and recuperation. The line-up runs all the way to the top option, the 1.8 TSI with 132 kW. Modern manual and automatic DSG transmissions are available, with all-wheel-drive versions in the works.
"The Skoda Octavia is the heart of the brand," Skoda CEO Winfried Vahland said. "It embodies the good Skoda genes in the best sense of the word: lots of room, quality, precise workmanship, modern, mature technology, timeless design, etc. Our customers' expectations have grown. Our aim was to make this car even better for its third generation. This is reflected in the values of the new Octavia. It is a class of its own."