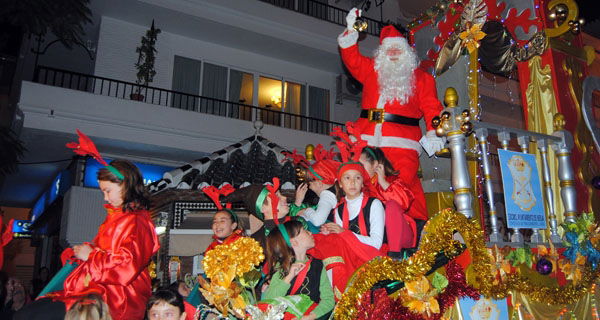 SANTA will be paying a visit to Nerja on Sunday.
Starting at 5pm he will be part of a Christmas parade from the Town Hall. The route will follow Calle Carmen, Pintada, Angustias, Plaza de la Ermita, Calle Granada, Plaza Cavana and end at Balcon de Europa.
After his stage in Nerja, Santa's parade with Rudolph the reindeer and his helpers will move on to Maro on Monday.
The 'Royal Postman' will also visit Nerja to collect children's letters and deliver them to the Three Kings, as Spanish tradition demands. He will be at the Balcon de Europa on January 3, from 5pm. Letters from children in Maro will be collected on January 4 during the afternoon, at Plaza de la Iglesia.
The Three Kings's parade will be staged in Nerja on January 5, starting at 5pm. They will be in Maro the next day at noon.