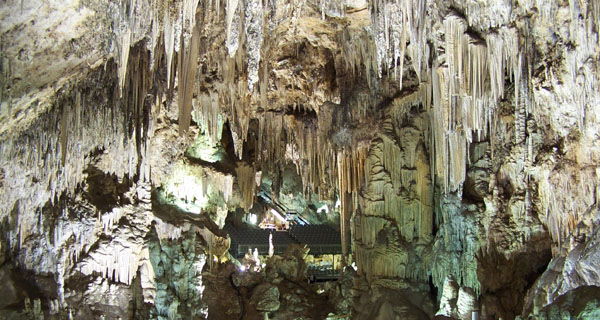 CRUISE ship visitors are being targeted in a bid to attract more visitors to Nerja's caves.
The Caves of Nerja Foundation Managing Director Angel Ruiz has been meeting representatives of the City Council, tourist agencies and cruise ship operators.
Nerja Caves managers are aiming to reach the 500,000 annual visits recorded less than a decade ago. At the moment the Nerja Museum, opened in 2011, barely attracts a thousand tourists per year.
"We are sure that there will be more visitors next year, not only to the Caves, but also to the Museum and to Nerja itself," Angel Ruiz said. "It will be slow and complex, because neither cruise holiday operators nor passengers are aware of the Caves. But we have been working on it for over a year, bringing cruise ship operators to discover the beautiful caves," he added.