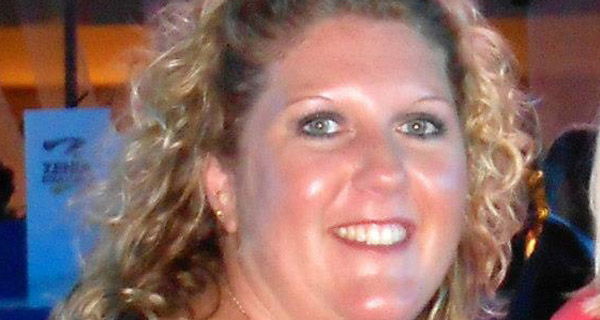 THE evening-sky was suddenly dotted with 38 pink balloons.
Each one marked a year in the short life of Louise Clarke, the Costa Blanca journalist, broadcaster and town hall worker who was buried at San Pedro del Pinatar after losing an intensive-five-week battle against sudden illness.
The balloons were released at 38-year-old Louise´s funeral which was attended by hundreds anxious to say a final farewell to a local expatriate who will be missed, but not forgotten.
Canon Terence Sampson conducted the service – held as a celebration of Louise´s life – and he shared stories about her career and family life.
Wife of Lee and mother of their youngsters Charlie and Lilly, Louise died at Torrevieja Hospital.
A prominent figure in media on the Costa Blanca, she joined Round Town News in 2007 as a reporter, covering stories from property scandals and community issues to local charity events, of which she was an avid supporter.
She later went on to do local radio and television work and spent a year at Orihuela Costa Town Hall helping the expat community.
The funeral celebration of Louise´s life continued the following night at the Christmas Glitterball event.
Lee Clarke revealed that his wife had said she wanted people to celebrate her life, and at the event family members wore bright colours and thanked everyone for their support.
Suzy G, Nick Gold and Snowblind entertained, and a raffle raised hundreds of euros for the Clarke family. However the final funding will not be announced until the amount raised from auction of items donated – which is ongoing – is finalised.
Bids can be made until the end of Thursday via the Facebook page https://www.facebook.com/events/117347298429404/