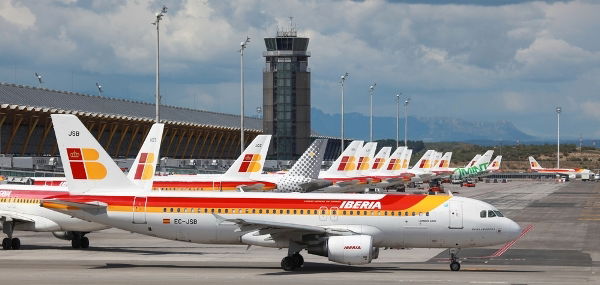 SHORT-HAUL carrier Iberia Express has been used by more than two million passengers since it was launched in March.
The offshoot company of Iberia is now one of the five most used airlines at the Madrid-Barajas Airport.
General Manager Luis Gallego said that 94 per cent of the company´s flights have arrived on time and that customers are highly satisfied.
The company has recently introduced two new planes, bringing the total to 14 Airbus A320s and fly to 24 destinations.
Gallego also said "the company is meeting all the objectives planned for the outset both economically and regarding efficiency, quality and innovation."
Iberia Express recently launched a Smartphone app from which clients can carry out most of necessary procedures regarding their flights.
The airline is a member of oneworld, an alliance of 11 airlines including British Airways which offers clients 2,500 planes, 8,750 daily flights and 800 destinations in 150 countries.