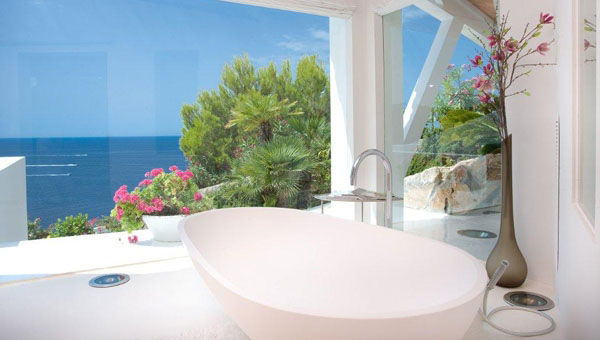 AFTER Catalonia, the Balearic Islands are the preferred destination for Russian tourists to Spain. 
Statistics for the first nine months of 2012 show 102,121 Russians travelled to the Islands and Sotheby's International Realty is expecting many more in years to come.
Anna Batizi, Head of International Sales for Moscow Sotheby's International Realty, works closely with her Ibiza and Mallorca franchise counterparts and has recently been on a trip to the Islands, Anna says, "Lifestyle is the single biggest draw for Russians when it comes to the Balearics.  These are the perfect holiday Islands blessed with well over 300 days of sunshine a year, something that Moscow lacks to the most extreme extent.  The capital, Palma de Mallorca, is vibrant and sophisticated, the Islands' infrastructure well developed and the hundreds of kilometres of coastline provide perfect boating opportunities.  Add 26 golf courses, 60 or more vineyards and a superior standard of living and little wonder my Russian clients are expressing a keen interest."
The real estate market in the Balearics is following the tourism lead with many Russians making the transition from holidaymaker to holiday home owner.  Prices compare favourably to other European destinations that have captured Russian hearts.  Of course the proposed new law that will offer residency permits to property buyers from outside of the EU is also alluring.
Daniel Chavarria Waschke, Managing Director of Balearics Sotheby's International Realty, comments, "Our experience shows that well-to-do Russians place importance on style as well as substance with an eye on value for money.  Factors such as nearby private schools, resale potential and price square metre are driving the transactions."