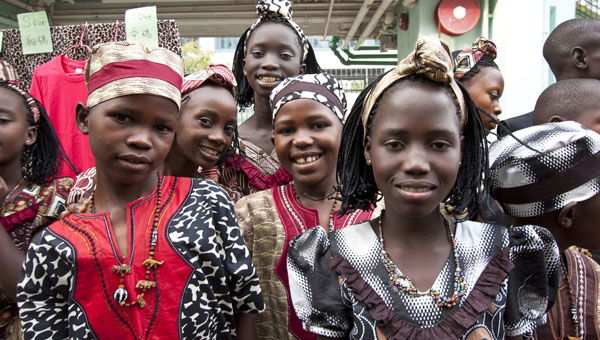 THE Supreme Court has confirmed a six-year prison sentence for a Gambian man who carried out the genital mutilation of his daughter.
The man, who had lived in Spain for 10 years, carried out the mutilation when the girl was less than one year old and was sentenced by Teruel Provincial Court. Her mother was sentenced to two years in prison after it was confirmed she was not aware that female genital mutilation is a crime in Spain. The case was discovered during a routine check-up with the paediatrician.
The father, who is said to be well-integrated in Spanish society, appealed the sentence in the Supreme Court on the grounds that it is a "3,000-year-old practice" which he said, in his country, "seeks to help the child fit in".
The judge, Joaquin Gimenez, argued "it is not culture, it is mutilation and discrimination of women".
Female genital mutilation is a practice that is carried out mainly in African and Asian countries. Social Service in Spain attempt to contact families of girls whom they consider may be at risk of undergoing this procedure. They explain the dangers it involves, and attempt to dissuade them from returning to their country of origin for the ritual to be performed or from having it carried out by clandestine witch-doctors residing in Spain.
Many of the families living in Spain apparently do not want to carry out the mutilation, but upon returning to their countries of origin feel pressured into accepting it by their communities. Many believe that it is good for a woman's health, maintaining cleanliness as there are no sexual secretions. Others believe that if a child touches its mother's clitoris while being born, it will die.
However, it is mainly used to prevent young girls from having sexual urges in order to maintain their virginity until marriage, something which assures they will be accepted by their future husbands. Many women allow the procedure as they believe it will pleasure their partners and guarantee a successful marriage. The origin of female genital mutilation is unknown and although it is carried out in many Moslem countries, it is not related to Islam or any other known religion.
There are several types of female genital mutilation, but all involve partial or total removal of the external female genitalia.
By Gabrielle Devon