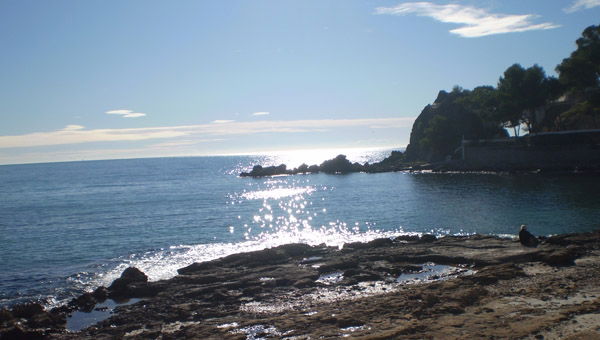 ALTEA is fighting to preserve one of the town's most valued but vulnerable features.
The Cala del Soio, La Olla beach and the L'Illeta island have important fossil deposits and are of immense geological value.
The town hall is currently waiting for the area to be declared a natural or municipal monument.
When a small yacht marina was built for La Olla almost 15 years ago, a conservation order was slapped on semi-submerged volcanic rocks there. 
The port – opposed by most Alteanos – was never a success.
It gave little protection to craft moored there, thanks to an orientation dictated by the conservation ruling.
So the concessionary successfully applied to the regional government to remove the rocks and reposition the marina entrance. But hundreds of demonstrators succeeded in halting the project in February 2011 as JCBs prepared to tear out the rocks. 
A court order halted the project and the case is now in the hands of the Tribunal Superior de Justicia.
"We have won the first battle to immobilise the marina but we have not won the case," warned Urban Development councillor Carolina Punset. It could take months or years to resolve, she said "although we are confident that construction will not go ahead."