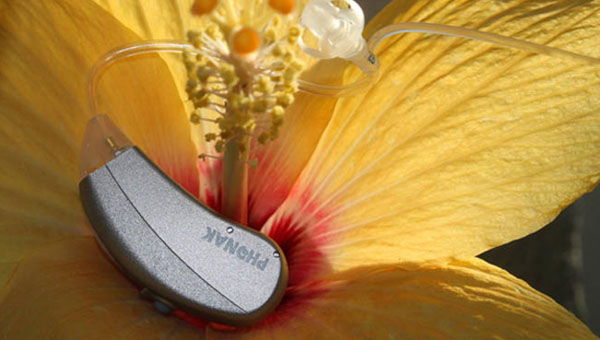 Hard of hearing? Try 'hear' for all you hearing aid needs.
IF you already have a hearing aid, or are considering having one, then contact Maike Fortak at hear.
Maike is a dedicated hearing aid specialist, who has been established here on the Costa Blanca for the past 11 years.  She runs two clinics; one in Villajoyosa (by appointment only) and the other once a week in Torrevieja, in Farmacia Los Balcones next to the General  Hospital.
A Client´s testimonial
"A SINCERE THANK YOU TO EURO WEEKLY NEWS AND MAIKE FORTAK AT HEAR
At the end of May I noticed your feature on Maike Fortak at Hear who specialises in hearing aids. I have used a hearing aid for the last four years. It was provided by the NHS and was checked frequently in the UK until the beginning of this year. Whilst it didn't restore my hearing completely it improved the level of hearing that I do have and I used its three settings as instructed by the UK specialist.
I am sure that other readers with hearing impairments understand when I say that having to ask someone to repeat themselves frequently or ensure that your good ear is in the direction of conversation can be frustrating and sometimes upsetting.
At my first appointment with Maike in Torrevieja she provided my with a hearing aid that she thought would suit me. My hearing loss is due to Menieres and is highly variable but Maike calibrated it so that it works perfectly for me. I still have a degree of independent control over settings but the hearing aid is so advanced it adjusts noise and speech sounds independently for me. At my subsequent appointments some minor adjustments have been made to improve my hearing with my new hearing aid even further.
With my new hearing aid my hearing is back to normal and I am not exaggerating when I say that I have had a new lease of life.
A very big thank you to Euro Weekly News and Maike Fortak at Hear .
Kindest Regards
Dawn Laffey"
Maike has got the latest hearing aid models from Phonak.
The Bolero Q – which goes behind the ear and the Virto Q which goes in the ear.
Maike is offering a 25 per cent discount on these models until the end of the year.
Tel 965 890 556 or 658 446 384 or check her website www.hear-maike.eu