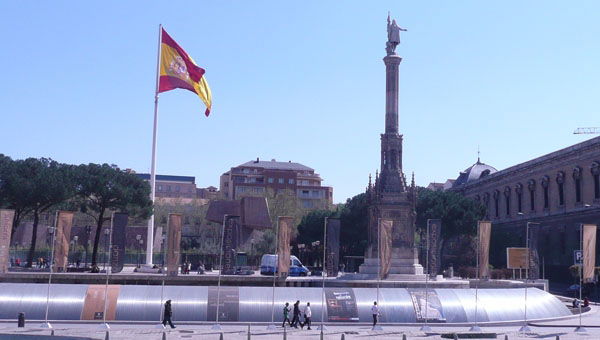 THE local PSOE party in Velez-Malaga reported the town hall is spending €12,000 on the mast of a giant Spanish flag. The flag would be set on at Avenida Dolores Ibarruri.
This decision, which has not been yet publicly confirmed by the town hall, has aroused much criticism by the different political parties in Velez.
"The flag could well be even bigger than the one in Madrid," socialist party spokesman Juan Carlos Marquez said, in reference to the 14×21 metres flag with a 50 metres high mast in Madrid's Plaza Colon, the largest one in Spain so far.
Marquez also criticised the town hall for spending €11,775 on a television commercial and €6,000 on curtains.
"Setting this giant flag is a bumpkin thing to do. Those, who are so patriotic, are ruining Spain," IU party member town councillor Eva Fernandez said. Meanwhile, her GIPMTM party counterpart Jesus Atencia stated: "And while Velez will have an expensive flag, Torre del Mar's is completely torn and bleached."