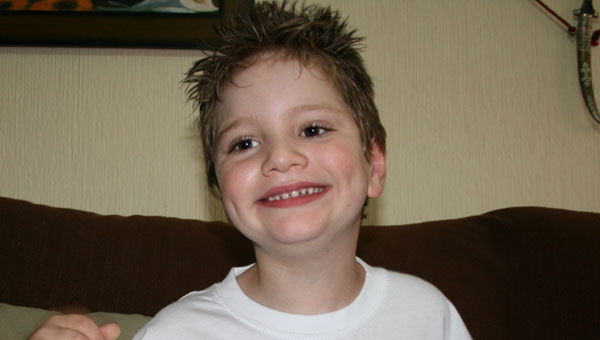 AN event to raise funds for Tomas Leighton will be held at the Happy Days bar in La Carihuela, Torremolinos, tomorrow (Friday) from 8pm.
There will be drag show and other artists as well as a raffle with many prizes.
The bar is located near Hotel Las Palomas. Just before the hotel turn right, where the taxi rank is on the left at the junction, Happy Days is on the pedestrian walkway straight ahead on the left.
Another event will be held on Saturday at Iceland in Mijas Costa, many supporters of the TLC Charity will be packing bags for clients from 11am till 7pm to raise money for ongoing treatment. Central FM will be broadcasting from Iceland and there will be singers and cheerleaders, as well as a raffle where you could win a Christmas Hamper. Come along and say hello.
Seven-year-old Tomas has cerebral palsy, is almost totally blind and has epilepsy as well as global learning difficulties.
He needs constant care and several types of therapy, including physiotherapy, visual stimulation and speech therapy.
Thanks to this and to his parents' efforts, he has already done much more than doctors could have ever imagined, and can now walk short distances with help, express certain things in Spanish and English and see things which are within a metre on his right side.
He is a happy and loving little boy who constantly wants to learn new things.
All money raised for the Tomas Leighton Care Charity is spent on Tomas's daily care and therapies, and anything left over is put aside for future stem cell treatment which could improve his sight and in turn his quality of life.
To find out more contact Jenni at [email protected], see www.tlc-charity.com or visit the Support Tomas Leighton page on Facebook.