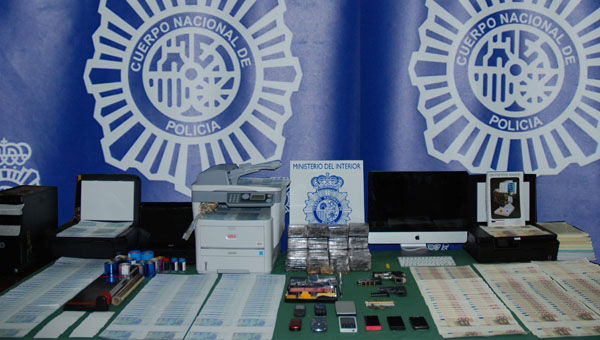 NEARLY €45,000 in forged €20 and €50 notes were seized during a series of 11 police raids in Malaga city.
A total of 27 people have been held as suspects.
The gang has been accused of producing the forged notes using an underground printing-press found in one of the raided houses. They allegedly passed forged notes in bars, restaurants and shops all over Malaga province. Police suspect they had used an organised network of 'passers'.
During the raids 11.5 kilos of hashish and two guns were also found and seized.