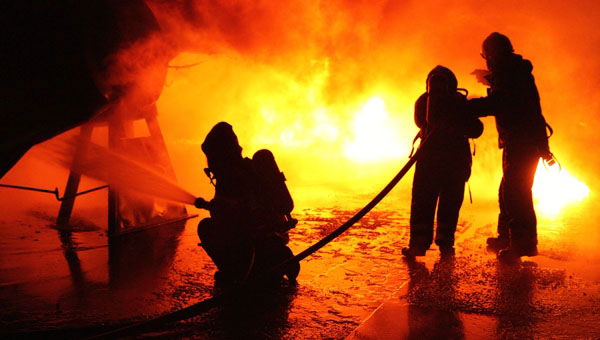 A FIRE broke out inside the building of the company managing the public cleaning service in Ronda.
The most affected area was the storage warehouse, where new cleaning equipment, including a recently acquired pallet of hundreds of brooms, as well as chemical products fed the flames.
Neither the company, Soliarsa, nor Ronda town hall have assessed the final cost of the damage, although initial estimates are of €60,000.
The police are investigating the cause of the fire. Arson has not been ruled out.
Engineers are evaluating the extent of damage to the two storey building. If structural damage is severe it may be knocked down at the council's expense.
The fire was reported in the afternoon and eight fire patrol vehicles fought the flames for more than three hours, the Ronda Firemen Consortium reported. They were able to prevent the fire spreading to the adjacent warehouse, where all the machinery and waste collection trucks were parked.