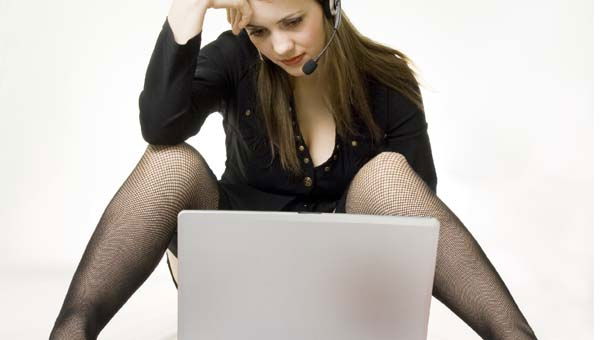 A THIRD of us now find relationships online with nine million people in the UK using internet sites to find partners.
This trend is increasing rapidly, with Britons Europe's most prolific internet daters.
When I first learned of a friend of mine going online, I was a bit shocked (and amused) because of the usual preconceptions about internet dating.
That is the idea of people searching for partners based on certain criteria like age, weight, height, hobbies, and politics. Then finding out the truth.
Men lie about their height, women about their weight and everyone adds pictures to their profiles that are well out-of-date, even men substituting pictures of their sons!
But, as my friend pointed out, sometimes life's just too busy for the usual dating game. The important thing about the online version, she reckons, is not to take it too seriously.
If she comes across someone a bit weird-sounding, she simply puts it down to an anecdote-making opportunity.
Just as she does with the inevitable scammers, invariably based in Nigeria.
These are easy to identify as there are often major inconsistencies within their profiles, and they all claim to have great jobs and live in big houses.
The messages tend to be in stilted Pidgin English, and almost always begin "Hello My Dear" or "Hello Beautiful Lady."
Strangely, they all seem to be widowed with young children and have lost their parents early on in a tragic accident. They also want your email address immediately so they can still contact you when they're kicked off the website and con you into parting with money in order to meet them.
One who claimed to be from 'Wombledon' and saw 'Andee Moray' win the tennis championship this summer raved about how 'luvley Wombledon Common' was, and that there was nothing as romantic as the setting sun reflected off London's Centre Point. His children's ages kept changing with each message.
He also firmly believed my friend's assertion she had a sister called Hyacinth Bucket and a brother named Victor Meldrew.
Basically, internet dating is just another way to meet people in an increasingly fragmented society. But it's also a case of beware of the smooth-talking rogues … just like real life, really.
Nora Johnson's thrillers 'Soul Stealer' & 'The De Clerambault Code' (www.nora-johnson.com) available from Amazon in paperback/ eBook (€0.89; £0.77) and iBookstore.Profits to Cudeca