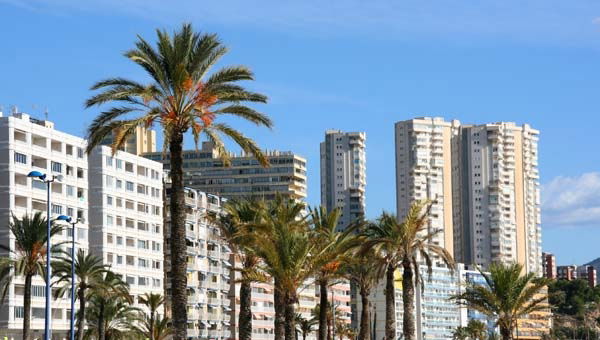 AROUND 160 hotels in Alicante province must kiss goodbye to expected subsidies.
Regional government grants for hotel modernisation and improvements were cut by 50 per cent to €2 million last February. Now they have been eliminated entirely.
Hoteliers are owed €9 million in arrears going back to 2009, but chains and private owners were still counting on receiving sums of between €3,000 and €1 million,.
The economic crisis has "significantly increased the public debt," said a communique from the tourism department. This obliged the regional government to control spending with "urgent and drastic measures."
And that made the hotel subsidies unviable, the statement continued. 
The cuts should theoretically not affect the €50,000 the Hosbec hoteliers' association agreed for 2013, although the 2012 quota is still unpaid.
"It would have been better not to announce the grants in the first place," complained a hotel-owner who had looked forward to a 30 per cent subsidy towards installing energy and water-saving systems.
Withdrawing the grants was announced shortly after regional president Alberto Fabra praised the region's hotel industry. It generates 14 per cent of the Valencian Community's Gross Domestic Product, he said, and 13 per cent of the region's jobs. Hotels directly employ 25,000 people.
At the same meeting Fabra announced that existing hotel categories will be brought into line with EU requirements. This too could bring extra expense, especially as grants have been withdrawn.