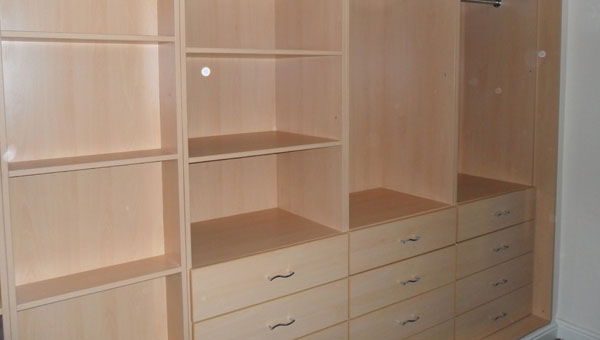 INNERSPACE  is a company manufacturing fitted wardrobes with sliding doors.
The company is based in Andratx and is run by Michael Cawkwell
INNERSPACE manufactures bespoke fitted wardrobes, with the emphasis on quality we design, manufacture and fit to suit each client's requirements using our expertise to maximise the storage space, coupled with stunning contemporary glass doors the design will enhance any bedroom.
INNERSPACE'S speciality is the use of bottom rolling sliding door fittings which provide a much smoother action than the usual top rolling systems, along with the unique designs that we employ to maximise space, and the sheer beauty of the various coloured glass used in the doors giving both a practical storage solution and with fantastic individually designed doors to enhance your bedroom you will be the envy of everyone who sees them.
INNERSPACE will also provide storage solutions for other areas of the home or office making use of those awkward places such as 'under stairs' areas or 'awkward corners' that up to now have been underutilised, providing sliding doors as room dividers, building library shelving etc.. We can also retrofit glass doors as replacements for old wooden doors (if possible).
INNERSPACE covers the whole of Mallorca and will visit any potential client at their home to introduce the company and the product we provide, take measurements and discuss the design of door and internal wardrobe requirements including the vast array of options available. We will then take away all the information and produce a design for approval.
Michael's background is in the manufacturing industry retiring as operations director after 25 years with the same company and with the last 2 years designing, manufacturing, and fitting this product for a major British company.
For more information or to book a home visit Call Mike on 602 487 057 or email [email protected]