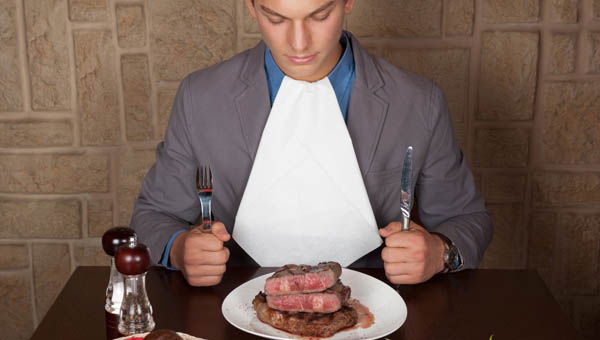 MEN believe that eating meat makes them more manly.
Researchers from Bellarmine University in Louisville, Kentucky, (USA) say that meat eating was linked with 'manhood, power, and virility.'
The men questioned in the study said animals tasted too good not to eat whereas women were more apologetic about eating meat.
Researchers revealed that vegetarian men are seen as wimps and less macho, even by women who do not eat meat themselves.