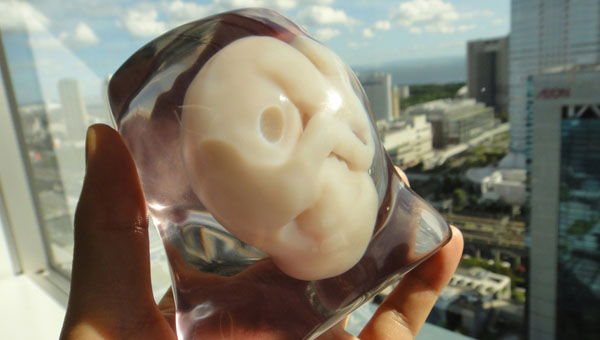 JAPANESE inventors have devised a way to transform a pregnant woman's ultrasound scan into a three-dimensional resin model of the foetus for expectant parents.
The nine-centimetre model encased in a transparent block in the shape of the mother's body, is fashioned by a 3D printer after an MRI scan.
FASOTEC, the company offering the 'Shape of an Angel' model, even offers parents a miniature version.
The company says there are also medical benefits as medics could use the models to see any problems and predict difficulties in the birthing process.
The 'Shape of an Angel' costs 100,000 yen, (€940).