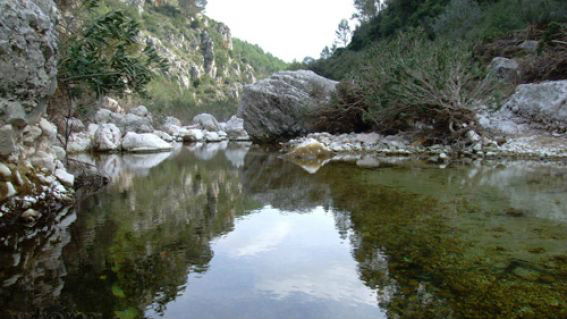 CANYONING can turn out to be expensive as well as dangerous.
The fire brigade has handed a bill of €13,000 to a party of 21 adventurers who had to be rescued.
Last month, a 56-year-old man was killed as he and the other 21 trekked through the Vall d'Ebo's notorious Barranco de Infierno in the La Marina Alta (EWN Issue 1429).
The remainder of the party were unharmed but unable to continue along the bed of the River Girona.
Nor were they able to retrace their steps because stanchions and handrails were swept away by storms some days earlier.
The emergency services were called and all of the party were evacuated without problems.
But now The Consortium of Provincial Fire Brigades has presented the 21 people they rescued with the bill for their services.
They had acted "imprudently" bearing in mind the weather conditions at the time.
Despite heavy rain being forecast the party had gone ahead with their plans.
The Alicante Diputacion – equivalent to a county council – had based the €13,000 sum on the cost of 19 firemen who had to be mobilised for the operation.
The rescue had begun at 5.36pm and did not finish until 1.55pm the following day. It had also been necessary to mobilise 11 vehicles.
The gorge at the head of the GironaRiver has claimed the lives of 23 people since 1992.