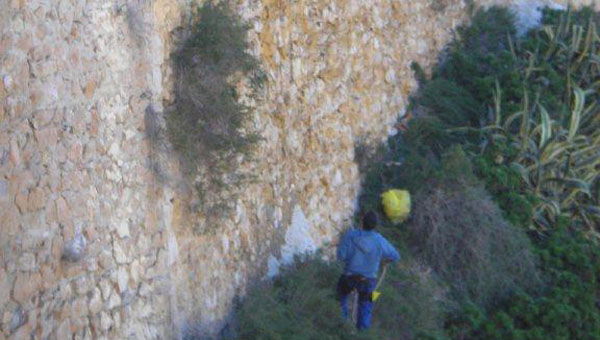 THE buttresses and cliffs below Benidorm's "Castillo" have received a wash and brush-up.
Any castle that ever stood at Punta Canfali, the small headland between the resort's Levante and Poniente beaches has long disappeared. Nevertheless it has become a favourite lookout point and is one of the resort's most visited spots.
Employees of Benidorm's beach-cleaning contractors have now scoured the walls and removed 150 kilos of debris. This included weeds and rubbish.
The work is part of the firm's contracted yearly commitments, which include clearing Benidorm's cliffs and gullies six times a year.