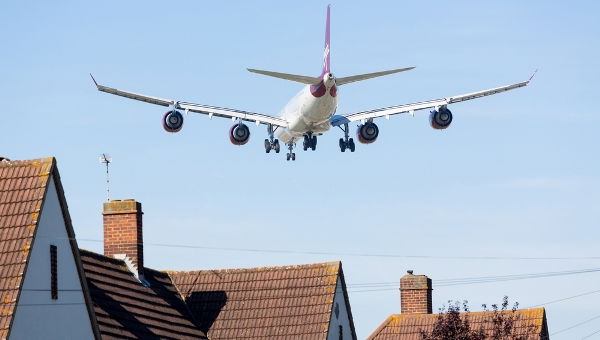 RYANAIR has officially scrapped its summertime Almeria to Madrid route.
The decision has nothing to do with a dispute with authorities in Almeria, which has festered all year, and had seen it shelve the route in September.
Instead, it's a response to what it perceives as "unjustified" hikes in charges imposed by AENA, the Spanish airports authority.
The airline claims that its decision will cost thousands of jobs and deprive Spain of millions of euros in revenue.
Ryanair estimated that the new charges would have seen it pay as much as €80m more than it will pay this year for the same services.
Michael Cawley, a spokesman for the airline, said: "Ryanair objects to the Spanish government's decision to double airport taxes at both Madrid and Barcelona airports, and increase airport charges at many other Spanish airports.
"These route and traffic cuts can be reversed but only when the Spanish government and its already high cost airport monopoly AENA reverse these unjustified tax increases and reduces its high airport charges, in order to stimulate tourism."
However, when Ryanair shut the route in September, there didn't appear to be much hope that it would resume next summer.
The Provincial Council said at the time that Almeria "didn't figure in Ryanair's plans" and that the airline wanted money from an advertising campaign for the Liverpool-Almeria route.
Meanwhile Murcia's new Corvera airport could get a huge Ryanair boost following a snub to the budget airline by an Alicante airport.
Court judgments have now backed a firm stance by AENA airport authority that passengers must use the walkways rather than compromise their safety by using stairs at El Altet airport.
Earlier Ryanair warned that it might divert flights, along with 600,000 passengers, to Corvera airport if it could not use the stairs.
Murcia's Minister of Culture and Tourism, Pedro Alberto Cruz, has said he will welcome Ryanair into Corvera airport.
"Airports have to adjust to the needs of the airlines rather than the other way round, and one thing that I would guarantee about the operation at Corvera is that we will be extremely flexible to each individual operator," he said.
Meanwhile the director of El Altet, Santiago Martínez-Cava, says the airport will continue to grow with or without Ryanair as there is already a 7.5 per cent increase in seats in January.