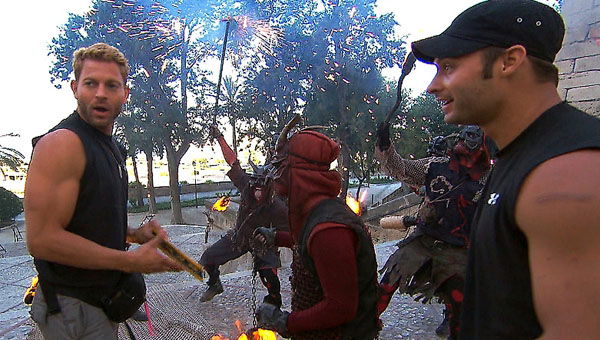 MILLIONS of north American TV viewers were stunned by the beauty of Mallorca when a top reality show featured the island.
The Amazing Race follows teams around the world who have challenges to surmount.
Sunday night's episode, which was watched by about 10 million viewers in the US and a further two million in Canada, was advertising gold for the island.
It featured the city walls around Palma Cathedral, BellverCastle, Palma bullring, the CampanetCaves, windmills at Sa Pobla and the tennis centre of Manacor.
Some viewers tweeted their impressions of Mallorca, with all wowed by the island's 'beauty', 'coolness' and 'fun'.
One viewer, Courtney Ní Duinnín tweeted: "They are in Mallorca on Amazing Race. No fair; what a freakin awesome place!!!"
Megan Schneider said: "Seeing the beautiful island of Mallorca on Amazing Race last night was pretty cool… makes me miss it SO much!"
While another viewer was bemused by a performance of demons from a traditional Nit del Foc dance on the programme.
Cherie Michaux said: "Devils, strange but looks like fun Mallorca."
Filming of the show took place in June, with Mallorca glistening in the early summer sun.
This is the 21st season of The Amazing Race, which has a cult following in the US and Canada. Tourist chiefs will be hoping it raises the profile of the island in both countries.