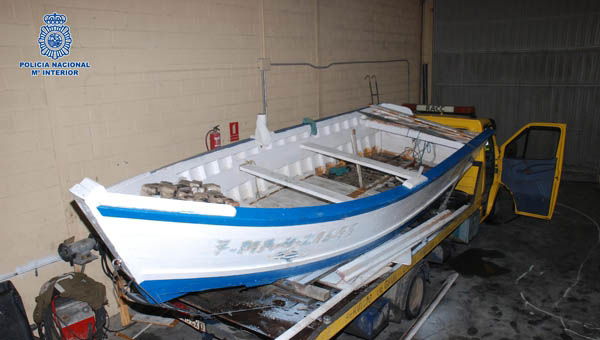 ALMOST 500 kilos of hashish were seized by the National Police from a boat off the Malaga coast.
Five people were held suspected of drug distribution and trading.
Police investigations began when a boat, sailing at midnight with no lights, was intercepted near the coast of Benalmadena.
The two men in the boat were allegedly seen by police throwing packages overboard.
Later the seized boat was claimed by the other three suspects. They paid a €2,000 fine to retrieve the vessel.
Police followed them to a warehouse where the suspects were arrested while allegedly trying to unload packets of drugs hidden inside the boat.