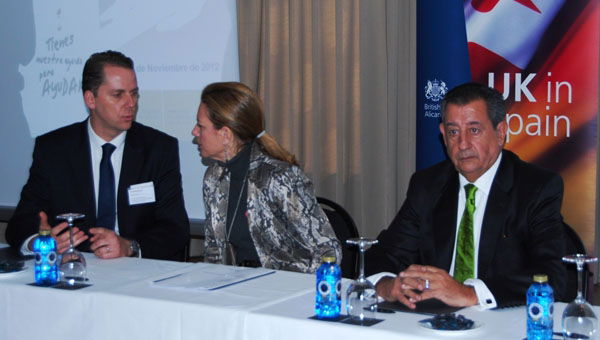 THE British Consulate and Government Sub-Delegation held an event to help English-speaking victims of domestic violence access support that is available.
Domestic violence offences account for around 30 per cent of the arrests that the British Consulate is informed of, and Alicante province currently has nearly 200 British nationals receiving some kind of police protection after filing a domestic violence report.
The event was opened by the British Consul, Paul Rodwell, and Government Sub-Delegate, Paula Sanchez de Leon who said it is essential to help all victims, including English speakers, both residents and tourists, to access the extensive support network that exists already.
Mr Rodwell said "As part of our objective to assist the vulnerable, I want to make sure that British nationals are aware of the support that the Spanish state provides for victims of domestic violence. We are experiencing a worrying trend and it is very important that victims know, for example, that they can call the domestic violence helpline 016 and get through to someone English speaking. The social services, courts and women's centres can also offer a wide range of support mechanisms to help victims cope."
To make a report:
062 – Civil Guard police
091 – National Police
Domestic Violence Court
Local Duty Court
For advice, without making a report:
Town Hall Social Services.
Women's Centres 24-hours – tel. 900 58 08 88
Infodona Centres (35 centres throughout Valencian region) – tel.  902 011 029
Assistance to Victims of Crime offices (in local courts)