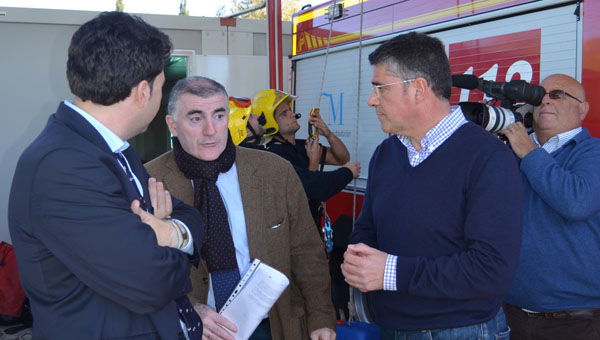 ENLARGEMENT of the fire station in Nerja got the green light. An official license has been granted, so works can now be started. Local authorities, however, regretted the project for building a new station is still on hold and they will send a complaint to the Andalucian Government.
President of the Malaga Firemen Provincial Consortium Abdeslam Lucena was given the official construction license by Nerja Mayor Jose Alberto Armijo. This will see the current fire station near BurrianaBeach roundabout grow bigger.
"But we are still waiting for the €1.8 million deal signed by the Andalucian and Malaga governments to become true," Lucena said.
Nerja town hall reported they provided a plot back in 2009 for that purpose, "but the station has not been built due to budget shortage in the Andalucian government," they said.