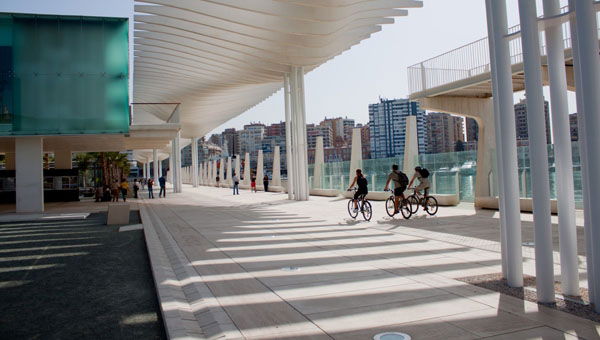 A NEW Information Centre for Eco-tourism activities will be set up in Malaga city.
The announcement was made by Andalucian Tourism Secretary Rafael Rodriguez, during the opening of the new Alborania-Aula del Mar museum.
Located in the middle of the Palmeral de las Sorpresas promenade in Malaga, it is now open every day from 10.30am to 2pm and 4.30 to 6.30pm. Entrance fees are €8 for adults and €5 for under 17s. A family ticket for two adults and two children is €20.
The museum features aquariums, audio and video exhibitions and lecture workshops for the children. 
The Eco-tourism office will provide information about the natural and cultural features along the 1,000 kilometres of Andalucian coast.
And it will give visitors information on leisure activities on the Costa del Sol, such as hiking and cycling routes, scuba-diving, kayak, bird and sea animal tours and visits to historical sites.