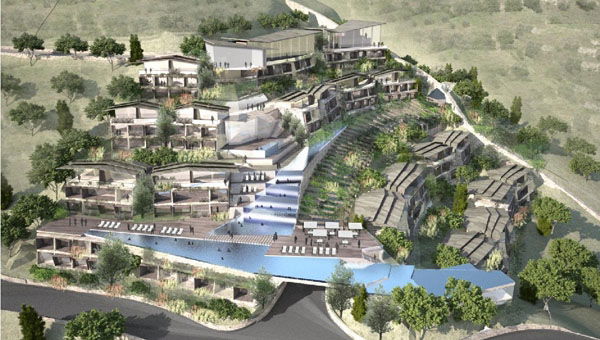 THE €230 million hotel-resort in Almuñecar is one step closer to be built. In response to the claims for an official construction license, the seven-star hotel project was tagged by the Andalucian authorities as "a top priority."
The Andalucian Secretary General for the Environment, Sergio Moreno, was presented the administrative and construction plans for the Bahia Fenicia project.
"We are very satisfied of how things went with Mr Moreno," Almuñecar Mayor Trinidad Herrera said after the meeting. "He was very interested about the project, which he assured is a top priority for the Andalucian Government. We hope they will give this important investment the total approval as soon as possible. It is creating many job positions and it will be a definitive milestone for the town's economy," she added.
When presented in March, the project by Danish developer Bahia Fenicia included 200 high-end apartments and works were scheduled to start on autumn.