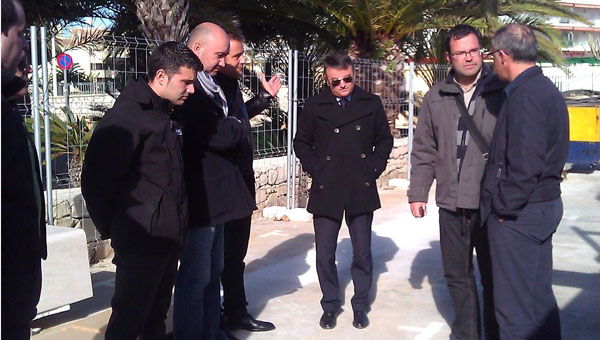 JAVEA council had a preview of paving for the new Playa de Arenal promenade.
It will feature ceramic tiles in varying tones of cream and beige from a well-known Castellon manufacturer.
They have been subjected to strict testing and can withstand wear and tear from the large numbers of people using the Paseo each day, the councillors and a representative from local business owners were told.
The party was also shown the white stone benches that will be set out along the length of the Paseo, separating the pedestrian area from the beach. 
Most of the work is expected to be finished before Easter.