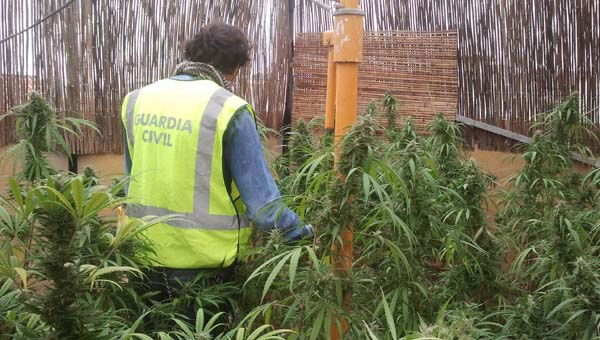 THREE men have been arrested after their marijuana growing operation was given away by its strong smell.
A Guardia Civil patrol in La Mojonera noticed a powerful whiff of the plant emanating from a house during a routine visit to the town.
Inquiries led to the identification of the occupier and the property was placed under surveillance.
Eventually it was raided and three men held. Officers found 90 plants, an irrigation system, artificial lighting and a ventilation system.
A search of a property belonging to one of the suspects also revealed more plants, a large number of pots, an electric water pump, transformers, compost and harvested marijuana, ready for sale.
Overall, more than 30kg of the drug was confiscated.