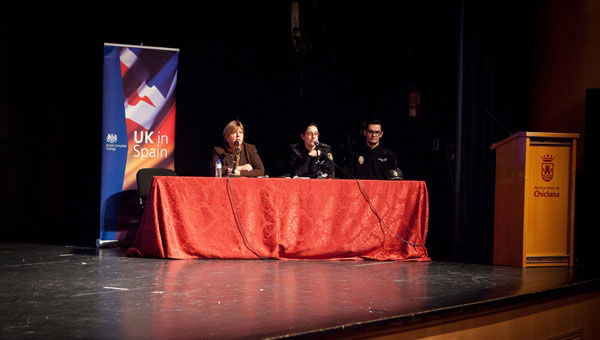 THE British Consulate recently held a support day in Cadiz as part of a series of campaigns to advise and help British nationals.
Lidia Avivar Castro, Police Inspector for the National Police based in Malaga was joined by Sergio Madero Ortas of the Cyber Crime Unit to give advice.
They suggested tactics to prevent being mugged or burgled and how to keep protected against computer hackers, among other issues.
Vice Consul, Rosslyn Crotty said: "The main aim of the talk was to bring people into contact with professionals that have the answers to those questions that can be hard to solve."
More information: www.ukinspain.fco.gov.uk.