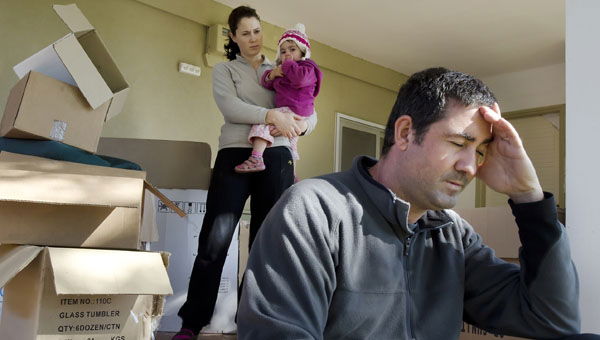 THE so-called 'social rent' houses offered to victims of evictions will cost between €150 and €400 per month.
The rental price of one of these properties will never be more than a third of the tenants' income according to the Minister for Economy, Luis de Guindos.
Banks have promised to make some 6,000 homes available to families who have been evicted, as well as delaying evictions by two years for those who meet a certain profile.
The government estimates that some 120,000 families will fulfill the requirements necessary to be able to rent a home at low cost after being evicted from their homes for failing to pay their mortgages.
To benefit, from a two-year suspension on eviction and a social rent, families must have a mortgage on just one house, fulfill four economic requirements and belong to any of the following groups: large family (three or more children) or have disabled or dependent people in their charge.