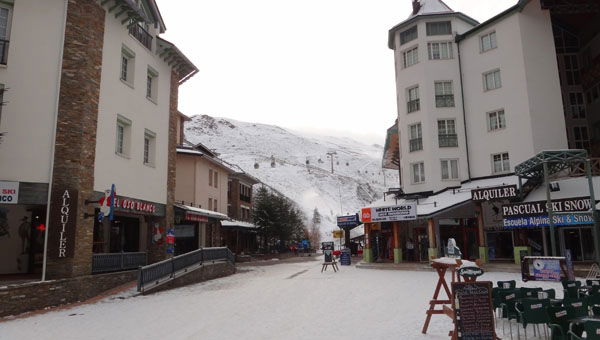 SIERRA NEVADA opened for this year's ski season on November 29, two days earlier than expected due to heavy snow falls and perfect conditions.
The cold weather has allowed the use of all the resort's snow cannons and half of the runs are now open.
There was snow in the village and on the approach road halfway up from Granada, boding well for the season ahead. A good base for further snow to stick to is imperative for a long season.
You can listen to the Ski and Snow Report live from resort on Spectrum 90.8 FM Costa Almeria each Tuesday and Thursday at 10.25am during The Almeria Today programme presented by Jonathan Buzzard of The British Ski Centre.
For information about equipment hire and ski conditions visit www.britishskicenter.co.uk or call 670 461 330.