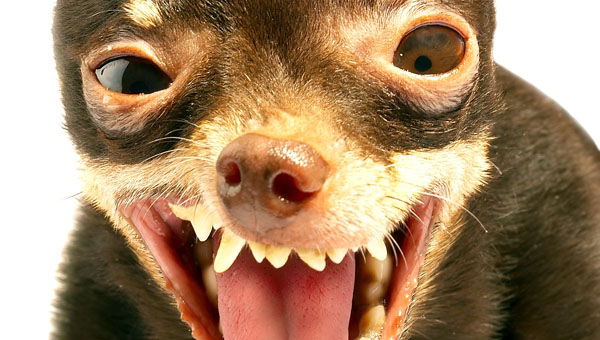 THE other evening while walking home I was bitten by a dog; I'm not a dog hater, even though I often seem to write negatively about the species, but it seems to me that dogs, or more precisely their owners, are a little out of control in this country.
Dog mess on the pavement is a constant source of annoyance and disgust and the sound of howling or barking is as common as the sound of crickets but a thousand times more disruptive. When a dog barks it is normally a sign of boredom or distress, happy well cared for animals tend not to cause problems.
I'm amazed at the lack of thought when purchasing a dog. Some feckless owners leave the animal alone for hours on end, not caring about the effect this will have on both their neighbours and their pet. Disgusting people allow their dogs to use pavements or car parks as toilets (or in front of someone else's property).
I have seen dogs lunge at children and completely freak out when another dog passes yet the owner will tut and smile and coo at the frothing beast and heaven help if you tell the dog to be quiet or complain.
So anyway, there I was merrily walking home warm in the glow of  a very pleasant evening passed with my friend drinking Cava , eating chocolate and discussing Tony Blair and Maggie Thatcher (as you do). We had argued and bantered and set the world to rights until it was time for me to leave.
I enjoy walking in the dark as it is a pleasure that was not always possible in the UK. I live in a relatively safe town so walking alone at night is rarely an issue. However on this occasion I happened to pass a neighbour of mine who owns three very lively dogs.
These dogs pull on their leads, bark at anyone who passes and growl and snarl. I always thought they were harmless and had told my son not to be scared because dogs rarely attack when with their owners.
On this particular evening the dog chose to ignore this, lunged at me and bit me on the thigh drawing blood. I screamed not only in pain but shock, its teeth were sharp. However I was dumbfounded when the owner did not castigate his pet and barely managed a "Lo siento." A child bitten by this dog could suffer serious damage. I made it clear how distressed I was but again barely a look of concern fluttered across his brow. It reminded me of the Aldous Huxley quote; "To his dog, every man is Napoleon; hence the constant popularity of dogs". 
The incident has really upset me and I feel quite angry about the dog owner's lack of care and my own lack of 'cojones'. I should have called the police. The dog is dangerous. But my very human unwillingness to cause trouble has allowed another errant dog owner to get away with unacceptable behaviour. When I see the man again (and I will as he lives nearby) I will tell him exactly how I feel about him and his animal.
 Or maybe I'll just bite him and see how he likes it.