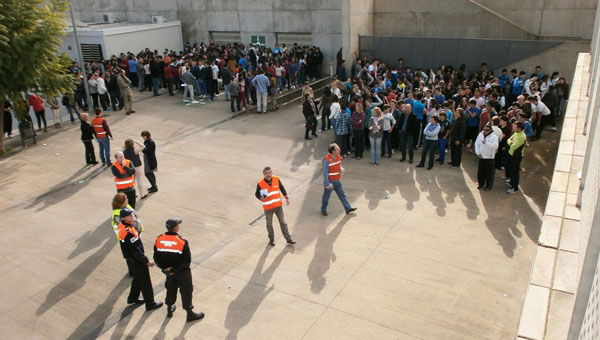 LA NUCIA pupils took a break from lessons to practise the school's emergency plans.
The simulated emergency was organised by the council's Public Safety department and coordinated by La Nucia's civil protection branch and local police.
The alarm sounded and the institute's 785 pupils, together with teaching staff, filed out of each class and gathered at the meeting place on each floor.
From there they took it in turns to make for the games' courts designated as the central meeting point.
From start to finish, just 4 minutes and 38 seconds were needed to evacuate the building.